(Updated September 3, 2020) The * denotes a new or updated item.
MONTGOMERY, July 17, 2020 — USDA Rural Development is conducting a review of all areas under its jurisdiction to identify areas that no longer qualify as rural or non-rural for housing programs. The last rural area reviews were performed in June 2018 using the 2010 census data. This review, which is done every five years, will utilize the 2018 American Community Survey (ACS) data.
Based on the 2018 ACS data and rural area guidance located in Handbook HB-1-3550, Chapter 5 and HB-1-3555, Chapter 12 the rural eligibility designation is under review for the following areas:
Tuscaloosa County, Alabama
The following area may be considered eligible for Rural Development housing programs beginning in December 2020:
*Starting at the intersection of Bear Creek Road E and Old Jug Factory Road going North on Old Jug Factory Road to the intersection of Old Jug Factory Road and the railroad tracks.  At the railroad tracks turn West following a line southwestary just due South of Sandbrook Lane continuing to Bear Creek Road E the then South on Bear Creek Road E to the intersection of Bear Creek Road E and Hillcrest School Road then West on Hillcrest School Road to the intersection of Hillcrest School Road and Patriot Pkwy N then South on Patriot Pkwy N  to the intersection of Patriot Pkwy N  and Patriot Pkwy then due south beyond Patriot Pkwy to point of the existing boundary line.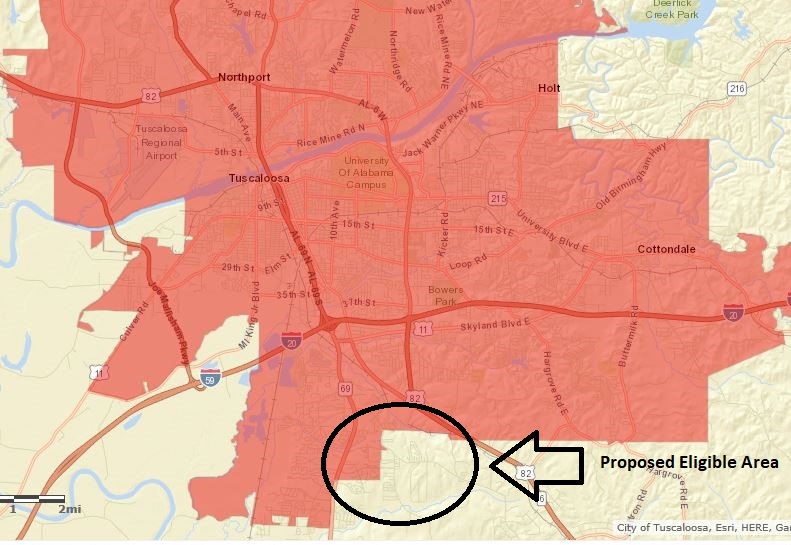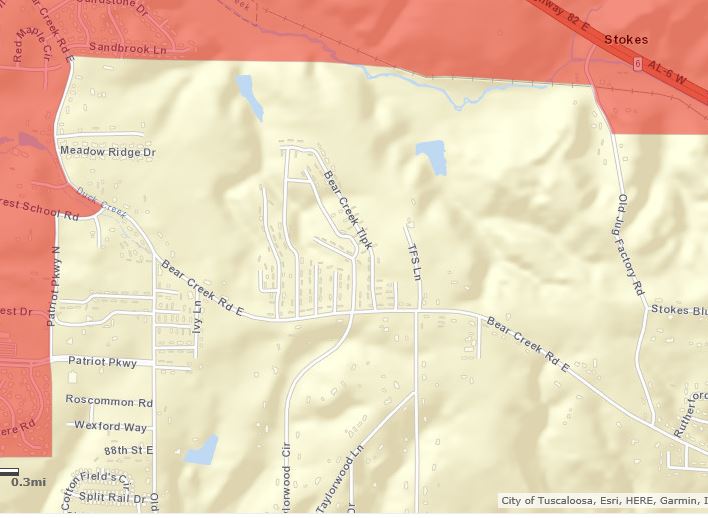 The public shall have 90 days from the date of this notice to submit comments regarding possible changes in eligible areas for Rural Development housing programs. Comments are encouraged and should be sent to Acting SFH Housing Director, USDA Rural Development, 207 Faulkner Drive, Suite 102, Bay Minette, AL 36507. For questions or more information, stakeholders in affected communities are advised to contact the Area Director at the local Rural Development office responsible for serving the community which is located at 3831-B Palisades Drive, Tuscaloosa, AL 35405.
#
USDA is an equal opportunity provider, employer and lender.