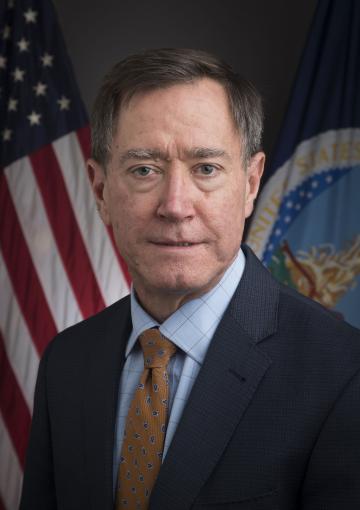 Mark Brodziski
Acting Administrator for Rural Business-Cooperative Service
Mark Brodziski is currently serving as Deputy Administrator at USDA-Rural Development's Rural Business-Cooperative Service. In this role, Mr. Brodziski oversees an annual portfolio of over $2 billion of grant, loan, and loan guarantee programs that spur economic development, support creation of rural jobs, and improve the quality of life throughout rural America. While developing lender relationships, Mr. Brodziski aims to find opportunities to assist rural communities and rural stakeholders in expanding access to capital and capacity building within rural communities.
USDA's Rural Business-Cooperative Service suite of programs include the Rural Energy for America Program (REAP) to support rural small businesses, farmers, and ranchers installing renewable energy systems and energy efficiency improvement projects and the Biorefinery Assistance Program to foster the commercialization of new and innovative technologies converting biomass into advanced biofuels, renewable chemicals, and biobased products. Other programs include Business and Industry loan guarantees, Rural Business Development Grants, Relending programs, Value-Added Producer Grants, and Rural Cooperative Development Grants.
A Wisconsin native, Mr. Brodziski holds a Bachelor of Science degree in Agricultural Business and Economics from the University of Wisconsin—River Falls. Mark began his career with USDA Farmers Home Administration in 1983 and served in several USDA county and state office positions before joining the Rural Business-Cooperative Service National Office in 2011.